News
24 December, Thursday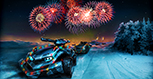 Dear friends! We would like to wish you the best in upcoming New Year, and have a Merry Xmas! To celebrate upcoming festives, we have prepared fascinating discounts up to 50% off and other surprises!
24 October, Saturday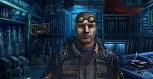 In honour of All Saints' Day, from October 26 to November 1, you will find available for purchase coverings "Scorpion" and "Salamander", VIP-account, as well as discounts up to 50%
22 February, Saturday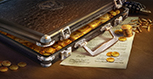 From 22st February till 29st February you'll have a discount - VIP-account, 50% for vehicle "Boreas", unique paints "Acid", "Hohloma" and much more!
19 April, Friday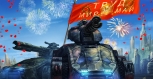 Developers, and administrators of Metal War Online: Retribution congratulate you on the upcoming holidays: Spring Day, Labor Day and the Day of the End of the War on Nazi Germany! In honor of these holidays, we have prepared for your good gifts, promotions, and discounts.